CHALLENGE
Unguaranteed time-to-market

Lack of concentration on the operational process

Difficulty in building a skillful technical team in Australia
SOLUTION
Entire software development life cycle

A dedicated team

of BA, Back-end & Front-end Devs, and QA/QC.

Advanced and innovative technologies that enhance the process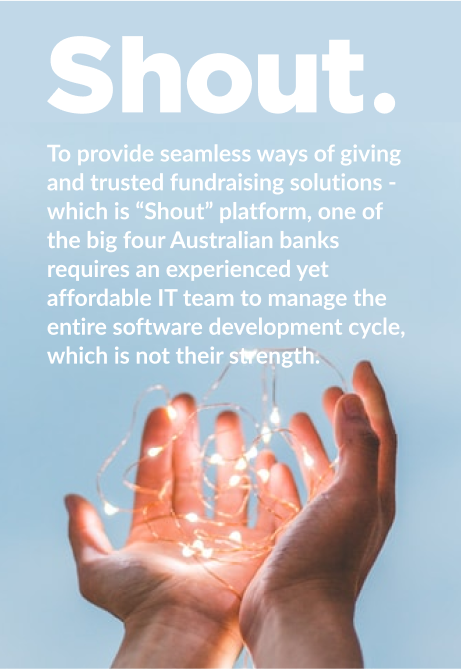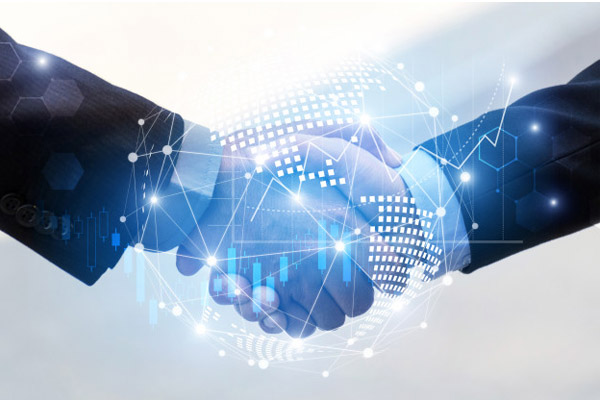 The Bank's CEO
"It was amazing to see KMS Solutions all come together and have fun and propose new features for our platform. If it weren't for the dedicated team from KMS Solutions, we would not be able to assist as many charities and individuals as we do. I believe the team can help Shout do wonderful things for the world."
208%
The fundraising increased from 2017 to 2018
6 times
The bank has increased its digital team workforce
$43M
Total fundraising has been gained over the platform
Learn how KMS Solutions helped the Australian bank manage the Shout development cycle

ABOUT KMS SOLUTIONS
KMS Solutions works closely with leading software companies across the globe to bring the most advanced and innovative technologies to the Asia Pacific. The focus is to help organizations achieve their business goals through world-class fit-for-purpose solutions and proven industry best practices. KMS Solutions' success is ultimately measured by the positive impact that it makes on the client's business.