Better Insights. Faster, More Accurate Decisions.
Try an all-in-one product analytics tool that gives you a complete understanding of your customers' digital journeys, improving conversion, retention, and customer delight.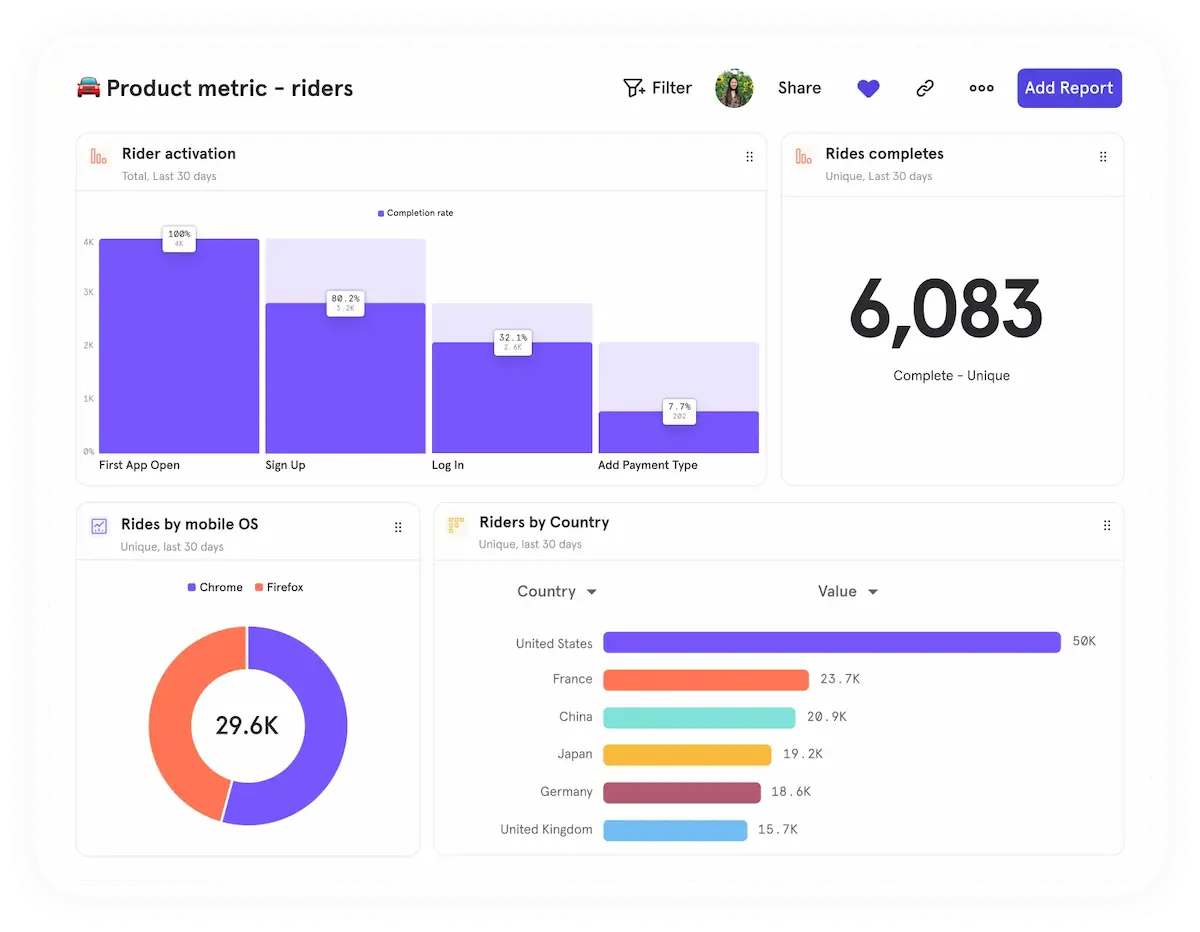 Why Business Need Product Analytics Tool?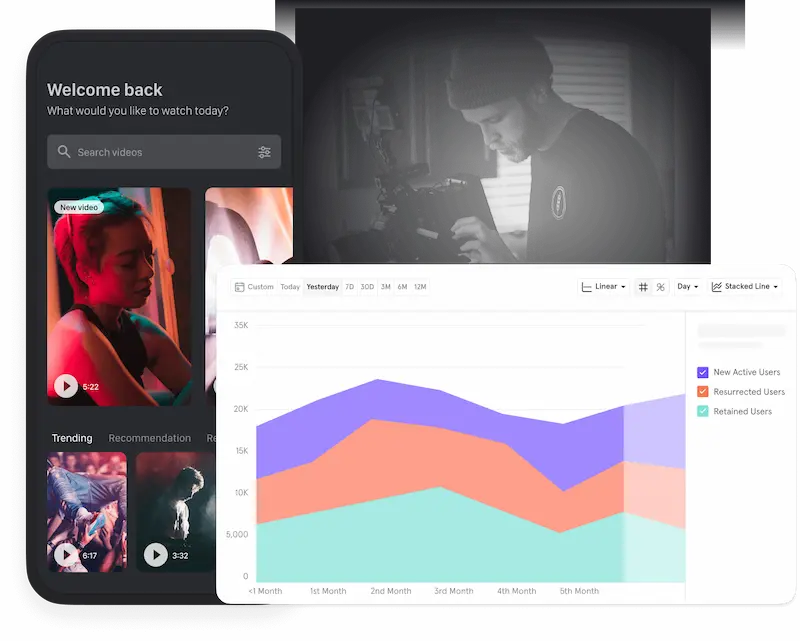 Engage more users at the perfect moment
Who are your users? What touchpoints that customer interactions are likely to occur?
Mixpanel takes engagement analysis to new dimensions so you can:
Measure active usage: Mixpanel's query builder lets you define metrics and compare how often people engage with your product to have the proper marketing strategy.
Get users on the right path: track users at different engagement stages and group them in cohorts.
Re-engage at the right time: analyze where people commonly get stuck and segment their behaviours to have the right messages at the key moment.
Enhance digital experience that drives conversion
How do people use our product? Where is the most drop-off place in your product?
With the complete reports, you can find the root cause of user drop-off and grow your business.
Know how conversion rates vary by segment: examine user behaviour at each stage of the converting funnel. Break down your conversion data and analyze the segment that converts the most.
Understand the user's path to convert: identify high and low-performing user segments so that the product team can locate the steps that cause friction.
Uncover hidden conversion trends: analyze sudden conversion changes and get insights about who is influencing the changes.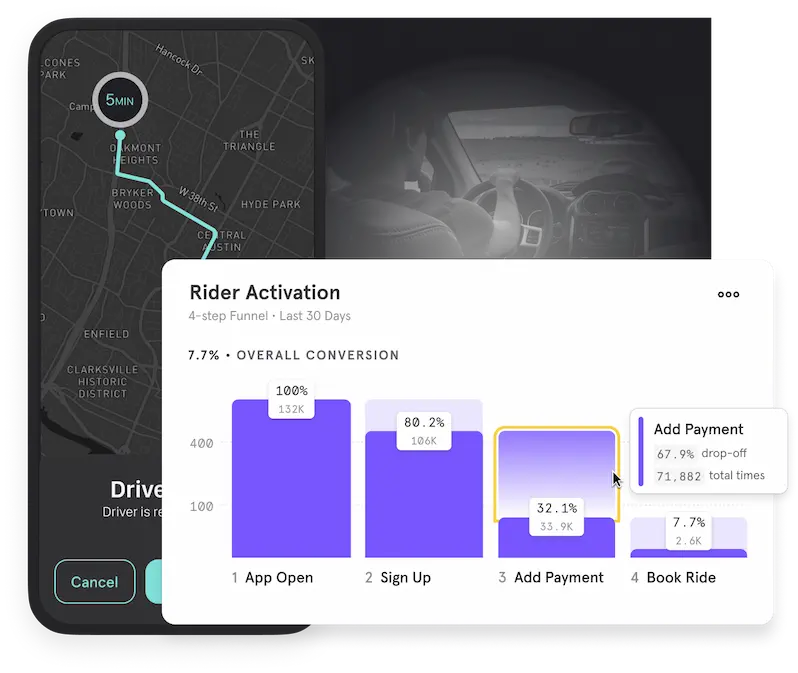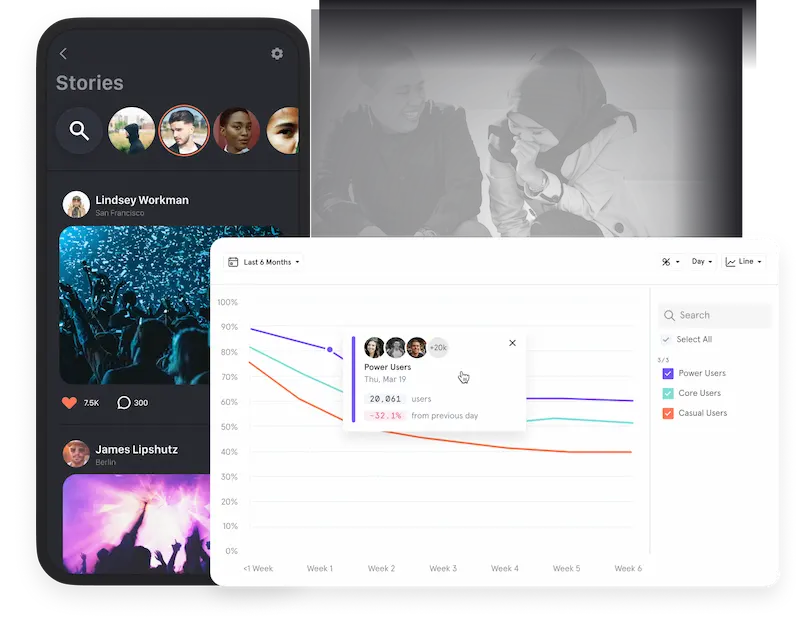 Improve customer retention with attractive offers
How many people come back and use your products again? Which user paths lead to long-term loyalty?
Analyze your retention analysis easily to understand who starts loyal and why.
Understand how customers retain: monitor your retention rate and break down data to prioritize product areas that move the needle.
Analyze how users stay loyal: understand which user steps are key, and use this data to optimize your product.

Identify opportunities to drive retention: deep-dive into the behavioural data to find the opportunities to inspire your next marketing campaign or product improvement.
Features That May Inspire You
Interactive Report
Analyse product usage in real-time and details
Limitless Segmentation
Analyse metrics to uncover hidden insights
Advanced Analytics
Track the customer journey for key accounts.
Team Dashboard
Monitor data across team effortlessly
Data Management
Define, manage, and transform your data easily
Data Integrations
Import insights easily from your data warehouse
Scalable Infrastructure
Analyse raw user event stream data at scale
Security & Privacy
Protect customer data in transit & at rest
Resources for Product Growth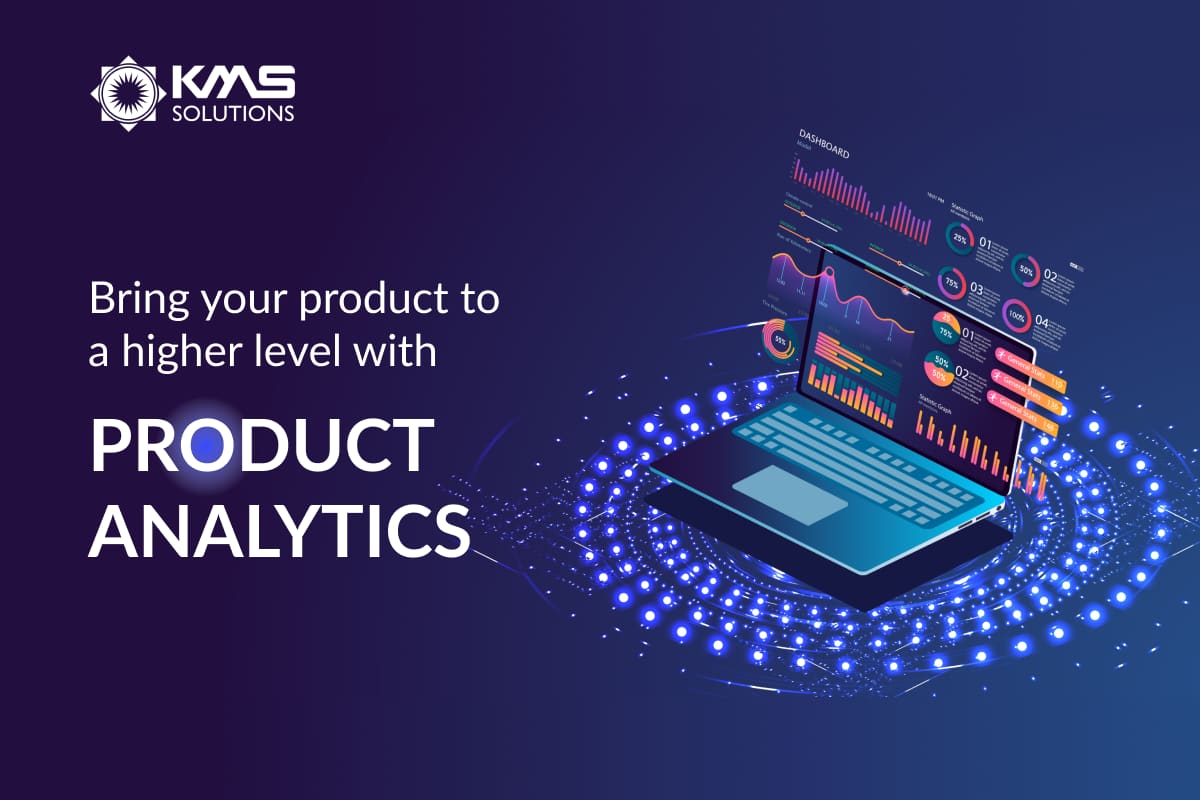 Bring Your Product to a Higher Level with Product Analytics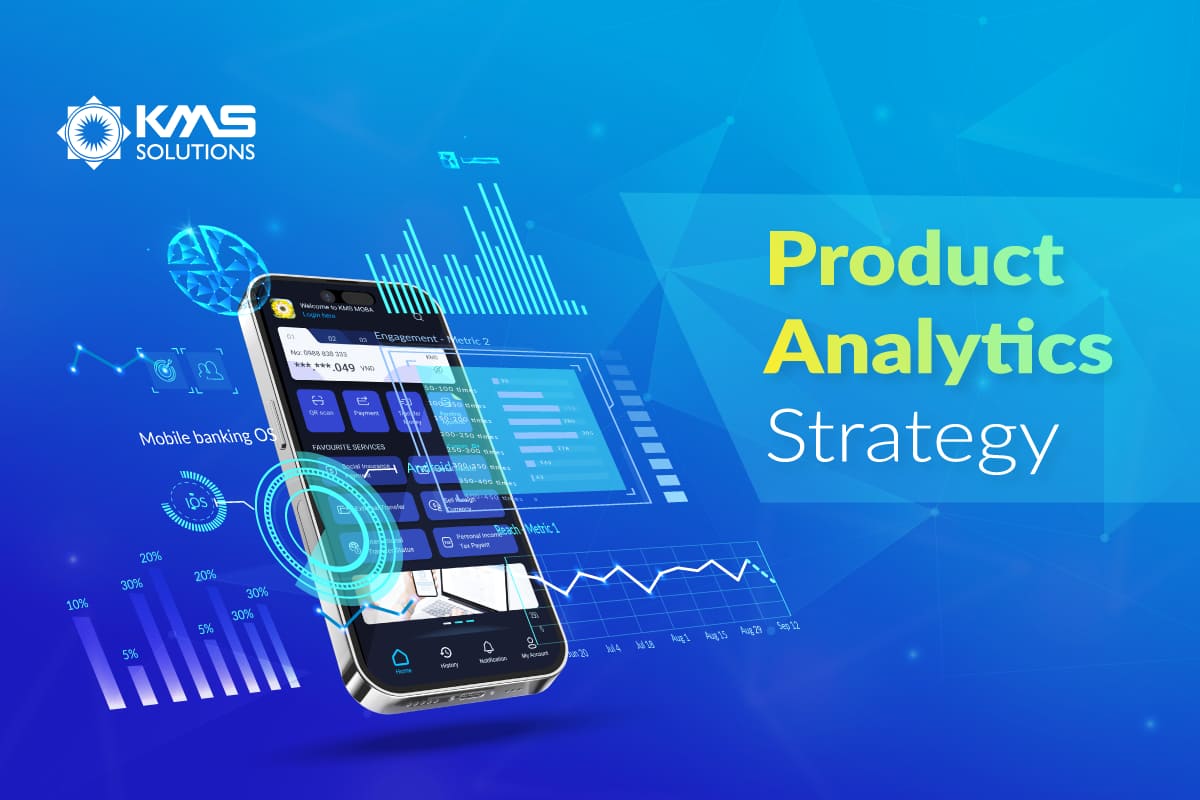 How to Develop Product Analytics Strategy Effectively?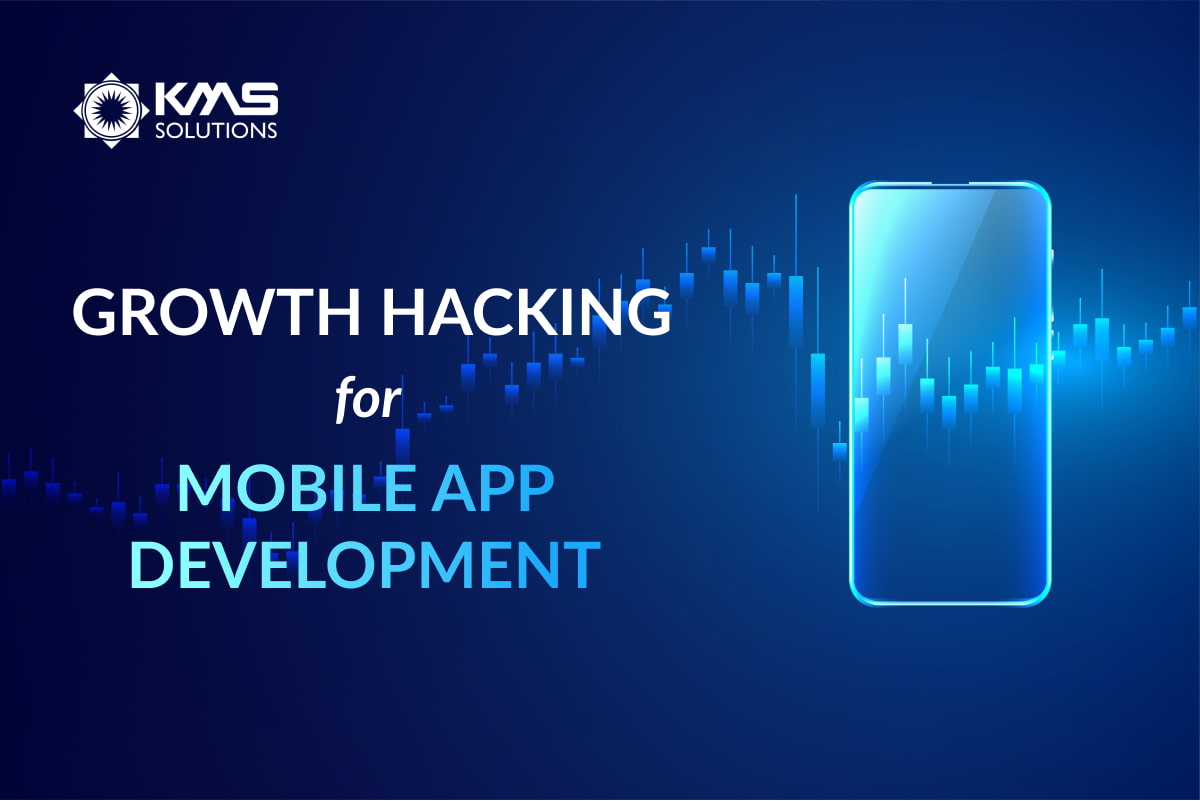 The Growth Hacking Guide to Optimize Your Mobile App Development
Elevate your product analytics from interactive reporting to digital insights. What are you waiting for?
Book a Free Consultation with us to level your product strategy!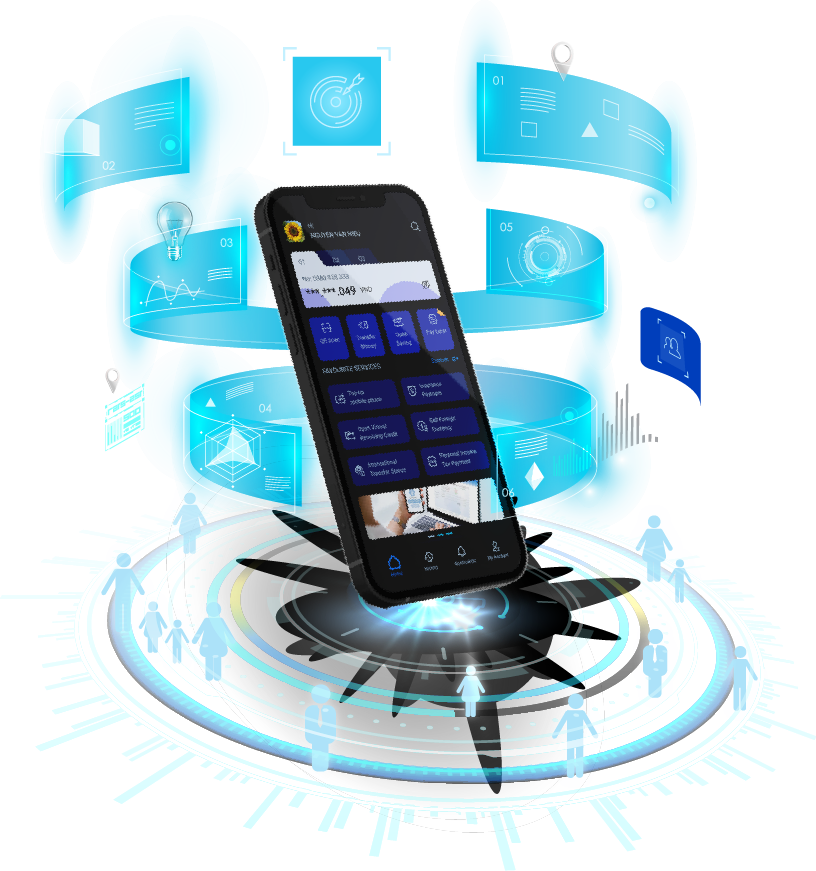 Schedule Your Consultation Today!