Eliminating IT Talents Shortage for BFSI:

Software Development Team
The BFSI industry facing a massive shortfall of over 60,000 technology workers in Australia by 2024.
---ACS and Deloitte ---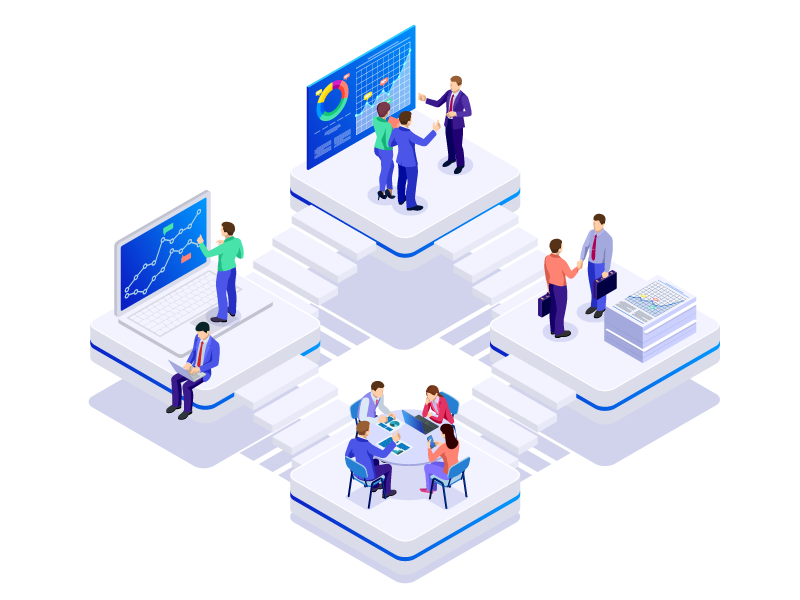 With proven software success and in-depth domain expertise, KMS can help you extend your development team capacity to efficiently accelerate the speed to market for your innovative products and services
Large Talent Pool
With pre-vetted 1600+ IT experts, KMS assembles dedicated collaborative teams to help Australian businesses achieve desired results faster and with minimised risks.
Latest Tech Stack
Get digital teams that are proficient in Java, .Net, NodeJS, Python, and more. Leverage advanced tech to maximize business performance.
Pure BFSI Focus
With domain knowledge in the BFSI sector, KMS experts can understand the critical issues that businesses are facing and help them deliver innovative financial solutions.
Painless Transition
We have a smooth process of onboarding and knowledge transition to ensure development team is always aligned with your business objectives.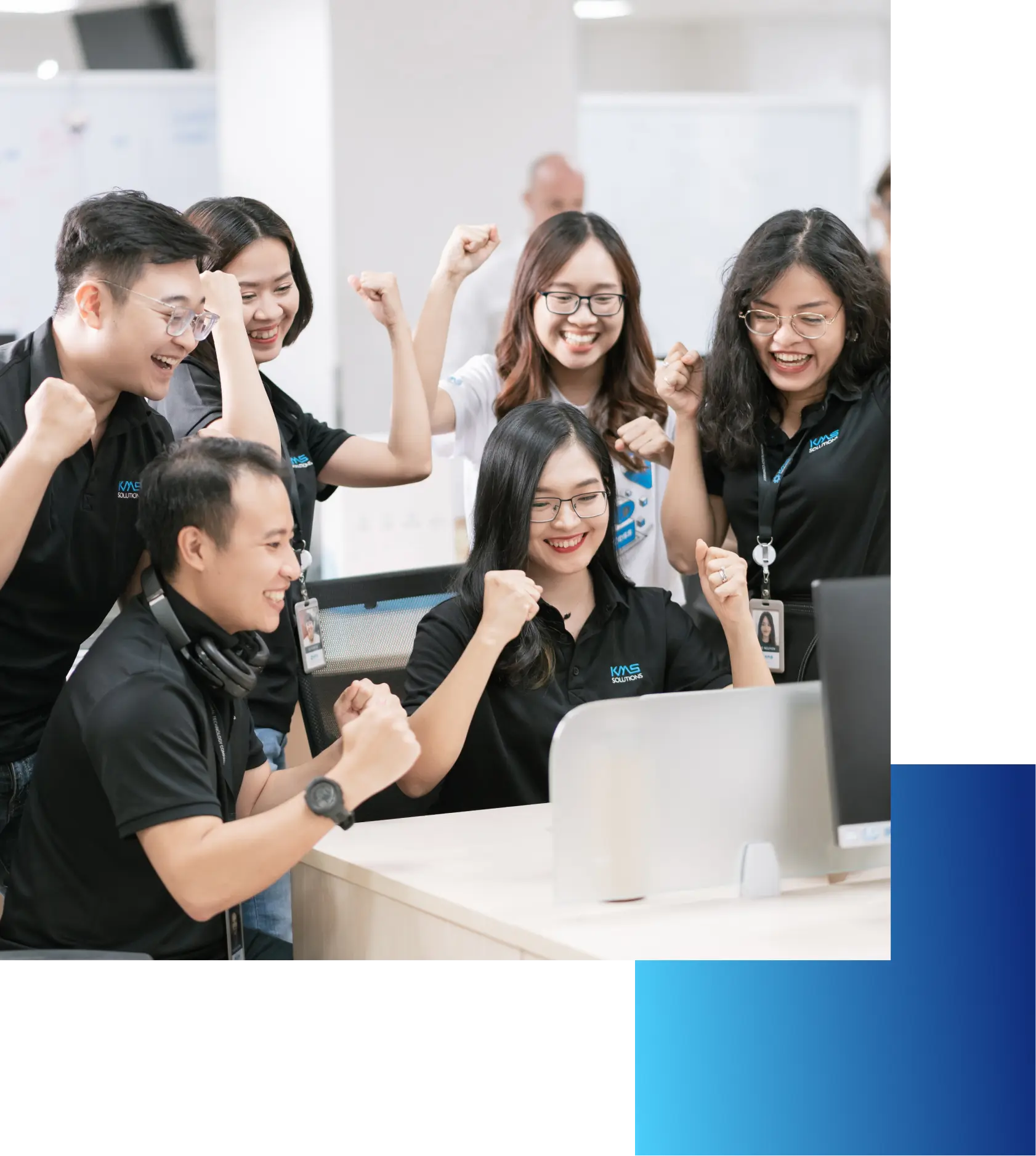 Our BFSI Advanced Solutions
KMS developers have deep expertise in delivering financial solutions, understanding businesses' unique requirements and demanding situations to build tailored solutions to address their challenges. Here are some banking and financial software development services we offer to help you stay ahead.

eWallet Development
Deliver feature-rich and fully secured professional eWallet app development services for different OS. Create custom eWallet designs and functionality to improve the online payment experience.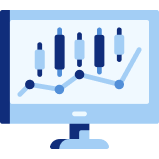 Trading Platform
We create and customise Forex trading platforms that streamline processes with real-time data analysis and automated trading systems. Ensure software integrates with your banking systems, ERP & more.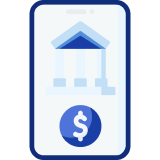 Digital Banking App Development
We help develop MVP and full-fledged mobile banking apps with extensive feature sets. Maintain and upgrade the systems constantly to deliver a hyper-personalised user experience.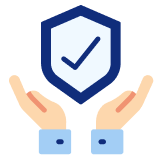 Insurance Software Solutions
Our developers implement the latest tools and technologies to create high-quality insurance solutions, serving the specific needs of insurance startups, brokers, and vendors.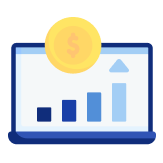 Digital Platform Development
We consult and offer customised BFSI solutions. Help develop digital platform solutions that include User information management, Transaction processing and more.
Additional Value to our Software Development Service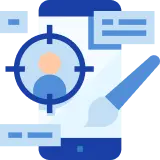 UX/UI Design
We develop financial banking apps that focus on user experience and market trends. With an understanding of the inner workings of the financial services industry, we bring user design to the forefront of digital transformation.

Enterprise Software Testing
We provide clients with a future-ready testing solution to shorten the delivery time by 60% while raising 64% of the test coverage and combine knowledge of CI/CD, DevOps, etc., in the testing phases.

Digital Integration
By supporting companies in integrating third parties and digital channels into platforms, we connect all systems for frictionless alignment across the business, leading to optimal performance.
Diverse Group of Technology Partnerships
Our collaboration with industry leaders guarantees that our clients get premium service and support throughout the development process, which includes core areas like software testing, cloud migration, customer engagement, product analysis, and core banking systems.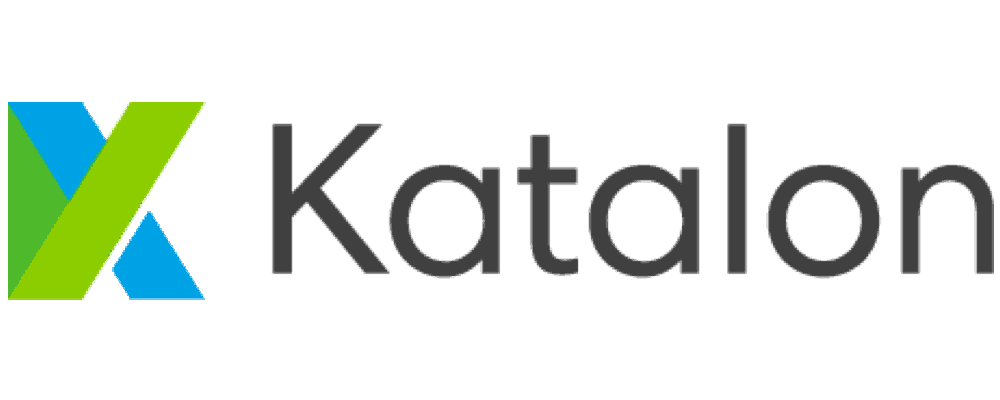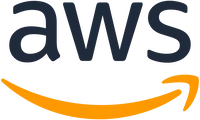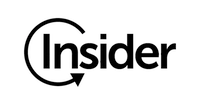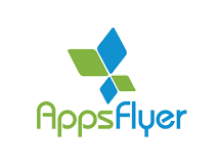 These Commitments Place Trust in Us
A quality-obsessed company
KMS emphasizes a commitment to high-quality software development by employing industry-standard Agile methodology and a comprehensive quality management system. To ensure optimal software delivery, we prioritize transparent communication channels and an effective testing process, utilizing our expertise in software development and testing. As evidence of this expertise, KMS has created and launched three software quality platforms: QA Symphony, Katalon, and Kobiton. Our platforms have not only contributed to the development and testing of countless software applications but also reflect our dedication to advancing the field of software quality assurance.
Superior security
Our 14-year track record of providing IT services without experiencing security breaches is a testament to our commitment to protecting our customer's data. We make significant investments in our information security system to ensure it complies with ISO 27001 and SOC2 compliance and promotes a strong security culture.
Strive for the balance between quality, time-to-market, and scalability.
With our strong focus on DevOps practices, we enable continuous delivery and deployment, allowing our customers to launch new products at a much faster pace while ensuring the robustness and scalability of those products. We also heavily invest in our people, culture, and technology to ensure that we are always up-to-date with the latest advancements in software development to meet our customer's needs.
By hiring software development teams, businesses can maximise efficiency and harness their skill sets to drive the company's growth.

Cost Optimisation
Eliminates the need for investment in infrastructure, recruitment, and other assorted expenses, allowing you to focus resources on core activities.

Team Scalability
Flexibly scale the team as you grow, get extended support, and fasten development. Ensure sufficient team capacity to run the project.

Innovation & Quality
Get skilful software engineers that are adaptable to tech trends quickly to focus on product innovation, helping stay ahead of the competition.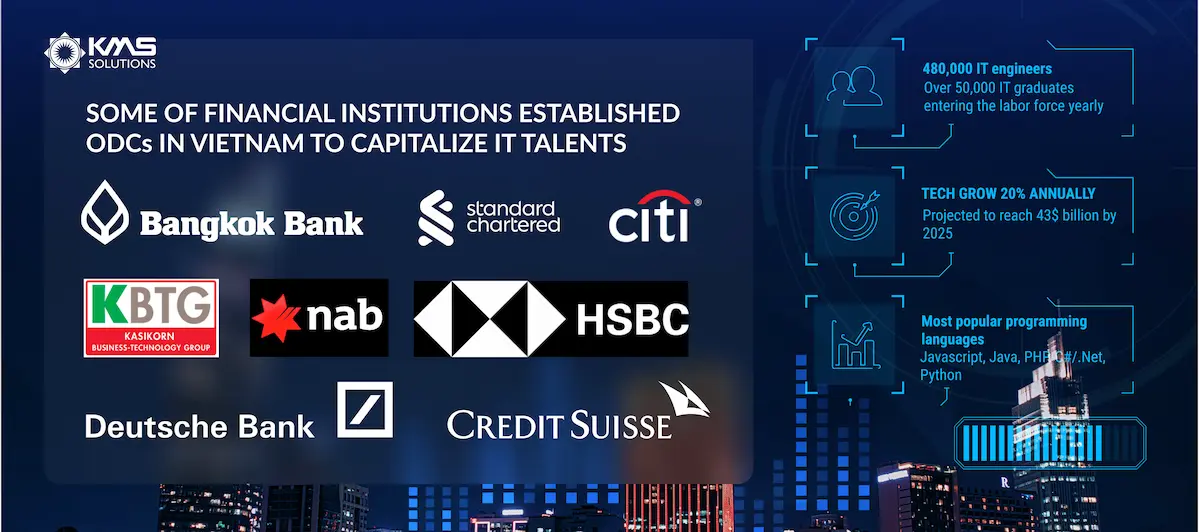 Vietnam's dynamic financial market industry has grown by 25% yearly recently. In parallel, Vietnam's tech industry is projected to grow by 20% annually.
The country is in the top 50 of the ICT Development Index and is one of Asia's fastest-growing economies. Many Vietnamese IT & Solution Providers are now open to potential innovations.
The cost of offshore outsourcing services in Vietnam is 70% lower than that of Australian services and is much more affordable than the costs from other ASEAN countries.

We provide a well-enabled, train-the-trainer model and efficient team mix that works as an integrated part of your team that help you:
Scale up the software development team as your business grows.

Save your time with a painless transition process that takes only 1-3 months.

Flexibly adopt

the client's toolchain to ensure a seamless development process or suggest a KMS standard toolchain for those who haven't established one.
We're a trusted partner for businesses' digitalisation journey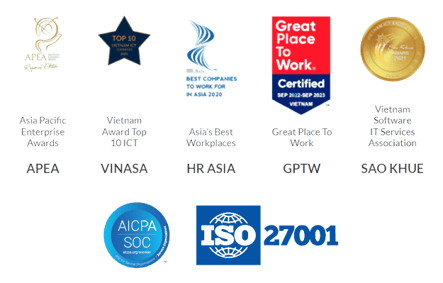 With 14+ years of experience in successfully helping businesses in the BFSI industry excel across the world and 3 ODCs operated in the Asia Pacific, KMS Solutions can leverage our global expertise and professional perspectives to be all companies' trusted IT service providers.
We have 180+ resources supporting multiple clients in the BFSI sector. Moreover, we also helped 250+ enterprises in developing software solutions across various sectors, from banking, insurance, to financial services and many more such as ACB, DiscoveryMarket, Axi, etc., to develop financial software and build engineering teams.
KMS Solutions also won Master Entrepreneur Award at APEA 2022, ranked #9 in Clutch's Top 100 Fastest-Growing B2B Providers, and gained Top 10 ITC companies in Vietnam 10 years in a row.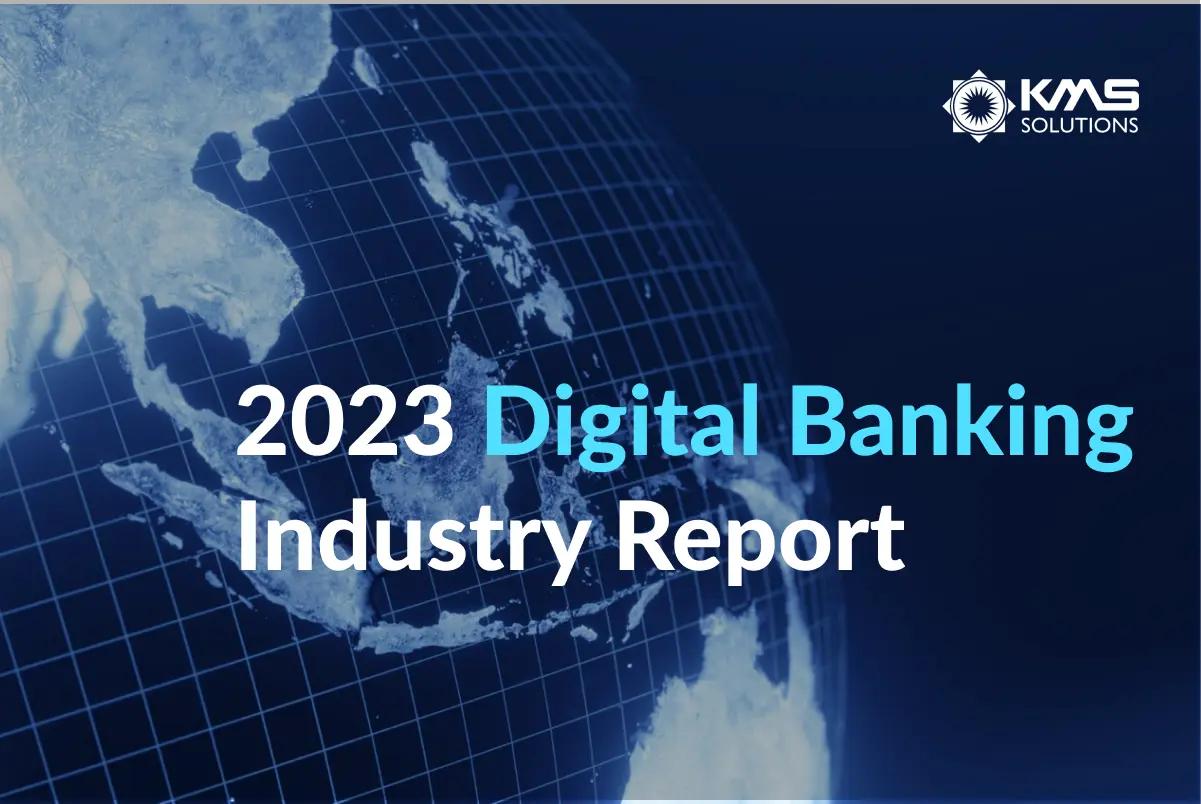 2023 Digital Banking Industry Report
Digital banking has grown in popularity in the Asia-Pacific region as a result of customers' growing desire to access financial services from online channels and the rising requirements for more convenient banking experiences.
KMS Solutions industry reports examine the three prominent markets in the region, which are Australia, Singapore, and Vietnam.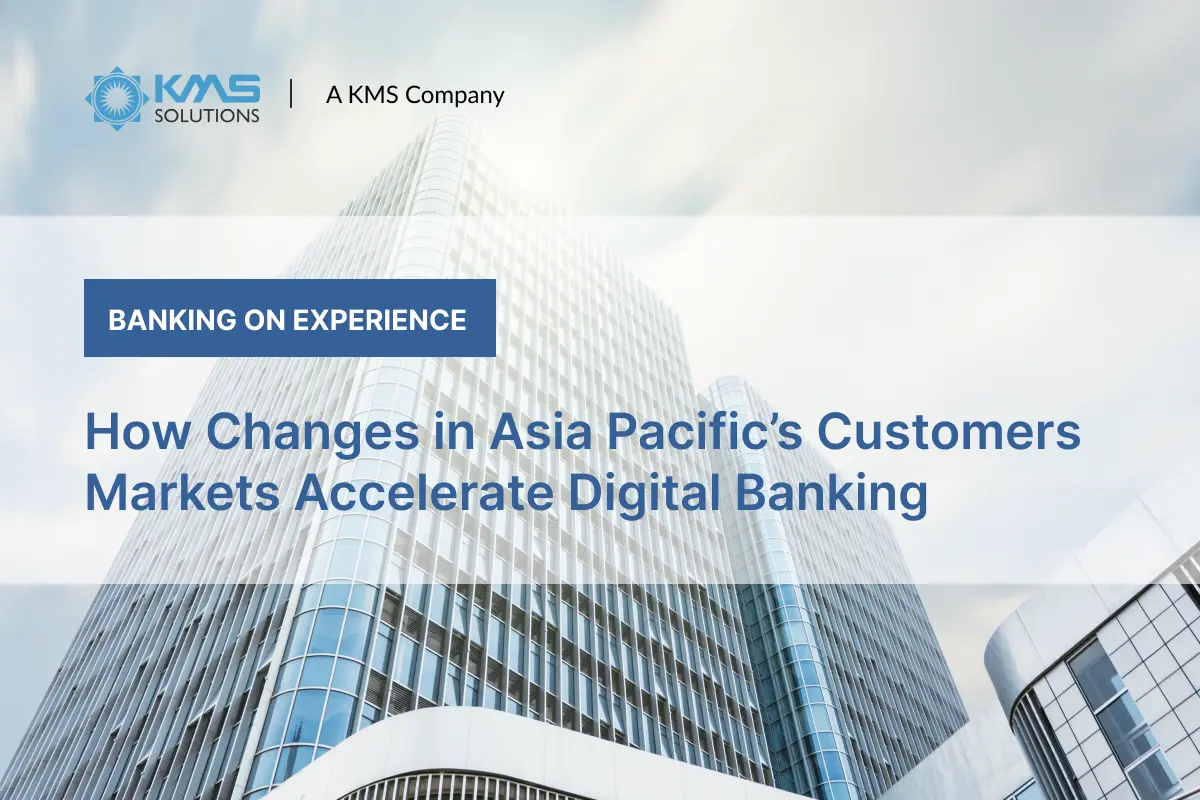 How Changes in Asia Pacific's Customer Behaviour Accelerate Digital Banking
With the rapid evolution of Asia–Pacific banking markets, banks need to catch up with customers' ever-changing needs, understand the ways they perceive banking services, have strategies accordingly to achieve their expectations and secure a particular position in the market.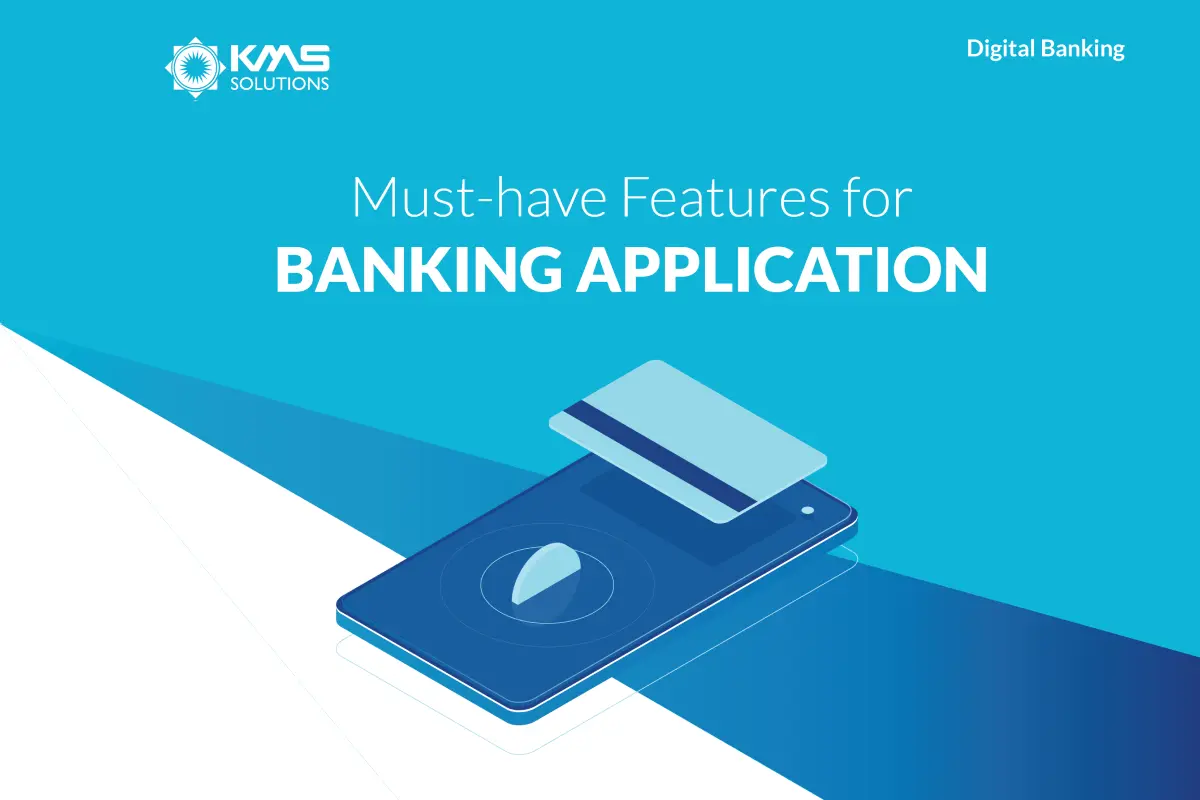 Must-have Features for Banking Application
Backbase predicted that mobile transactions will increase by 300% between 2021 and 2025, driven by mobile payments. As banks build more creative features, mobile banking app is no longer a tool for remote money transaction. Get to explore various innovative features that a bank might consider for its mobile banking application, with the goal of keeping up with the Digital Banking upsurge.