Advanced Software Testing Services for Banks and Financial Institutions
Our Enterprise Software Testing Services reduce the manual testing workload in financial software, help banks and financial institutions accelerate time-to-value and achieve faster and better results in software quality:
95% time reduction in test creation
50% cut in the regression test cycle
90% decrease in test maintenance effort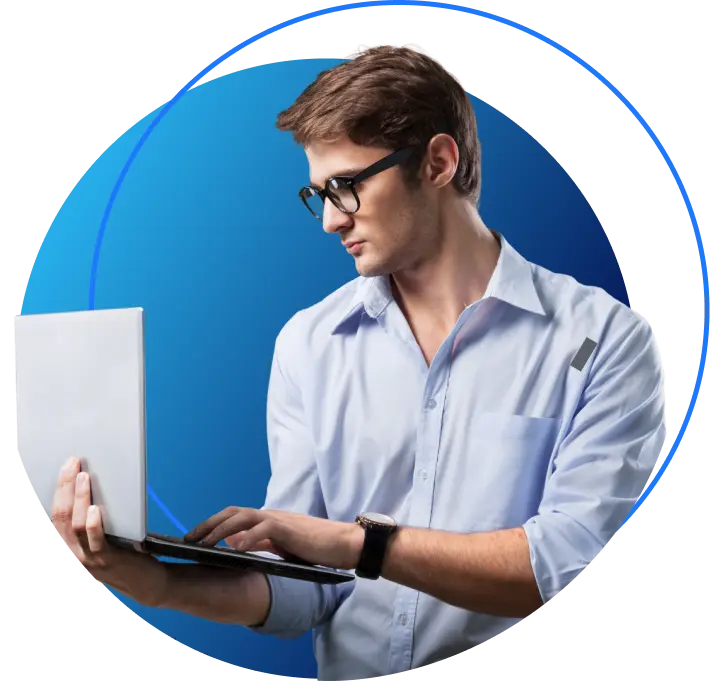 Infrastructure Complexity
Enterprise software development now involves complex technology stacks, making it difficult to manage test environments, test data and integrate testing tools
Lack of Resources & Expertise
Limitations in skilled testing resources for emerging technologies and Agile/DevOps practices will reduce testing effectiveness and slow down the time-to-market
Dealing with Time Constraints
39% of the BFSI enterprises identified it is challenging to deliver high-quality software within a short timeframe as they have not thoroughly defined the testing process and standard
Facing any of those challenges? Talk to Our Experts now!
Book an in-depth consultation with us to discuss your QA and Software Testing needs
Ensure Full Testing Coverage for Financial Platforms
KMS Solutions provide Managed Testing and QA services that incorporate AI in test automation with a structured test strategy, helping financial institutions achieve faster and better results in software quality
Our Enterprise Software Testing Services

Engineering Test Management with IBM Tool
Increase efficiency and quality of systems and software delivery with
Requirements tools integration

Comprehensive test plans

Accurate, real-time tracking & metrics reporting

Risk-based testing




Autonomous Software Testing Model from Katalon
Apply Katalon AI-augmented test automation solution to revolutionise enterprise software testing
Generate test cases that cover a strategic, data-centric range of scenarios, and user-observations

Adapt to software requirements and deployed codebases

KMS Software Testing Team & Services
With software quality in our DNA, the KMS scalable testing teams can:
Reduce manual testing effort

Provide end-to-end quality management view, i

mprove QA effectiveness

Increase the number of releases per month via DevOps practices
We provide Robust Testing Solutions to accelerate Software Quality

Functional Testing (API and UI)
We develop and run automated test cases to ensure the enterprise application fully complies with its functional specifications. Help speed up the testing process and reduce errors, resulting in a more efficient banking app automation testing process.

Integration Testing
Individual units or components are combined together here and tested as a group. We ensure that communication and data sharing between software components and among enterprise systems are flawless and consistent.

Security Testing
Our dedicated testing team employ a comprehensive approach to security testing, including penetration testing, frequent security code review, and vulnerability scanning to ensure all possible system threats are detected.

Regression Testing
Understanding that enterprise software needs to be continuously updated, we run regression testing automatically to ensure the app's smooth functioning after any introduced changes and no negative impact to the existing features.

Compatibility Testing
Given the device fragmentation, we help enterprises focus on validating software compatibility on different operating systems and devices, browsers and their versions, relevant hardware and network conditions.

Performance Testing
The most experienced KMS Solutions testing team run non-functional tests to determine how the stability, speed, scalability, and responsiveness of an enterprise software holds up under a given workload.
Automation Testing Process for Financial Enterprises
Client Requirements (Inputs)
Enterprises provide the KMS Solutions testing engineers with sample apps and features, multiple test environments, including SIT, UAT, and pre-production
KMS Commitment (Outputs)
Our testing teams run manual and automated tests for clients, customize test cases per their requests, & provide test automation training courses
Automation Implementation
Clients provide Source Control to KMS Solutions so that we can base on it and write automation code and test cases. We ensure test coverage and time optimisation
During the testing process, we also ensure

Standardised Enterprise Testing Process
Centralised test automation ensures that all test scripts follow the same standards and guidelines provided by clients. We emphasize consistency across different teams and projects, making it easier to manage and maintain the automation framework.

Detailed Test Reports and Analytics
We regularly provide a detailed overview of the tests that were conducted, the results obtained, and any issues that were encountered to help clients follow effortlessly.

Strong Integrations
Ensure the ability of automation testing to seamlessly integrate with other tools and systems used in the banking industry. We also develop global testing solutions for integrated data across the Financial services eco-systems and with other services.
Driving Enterprise Software Success with Test Deliverables
Here are some test artifacts that we provide clients throughout the process of testing to keep them updated


Quality at Speed, Hyper-Testing
Holistic, agile testing approach to re-engineer the testing process

Shift-Left strategy concentrating on all software layers

360˚ test coverage

AI-led Test Automation
Reduce the manual testing effort, optimise testing time and increase test coverage

Test automation in CI/CD

Significant reduction in script maintenance effort




Solid Pool of Scalable QA Team
KMS Solutions' Testing Center of Excellence with multiple skillsets and domain focus

Access to the latest innovations in the testing field

Katalon certifications, Java

,

Scaled Agile, and more

Execution Capability & Global Presence
Focus on result-oriented collaboration and constantly update to clients with test execution reports

Establish 3 ODCs worldwide to support global requirements

Support up to 250+ clients
We're a trusted partner for businesses' testing services and digitalisation journey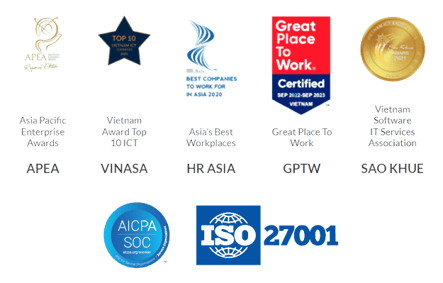 With 14+ years of experience in successfully helping businesses in the BFSI industry excel across the world and 3 ODCs operated in the Asia Pacific, KMS Solutions can leverage our global expertise and professional perspectives to be all companies' trusted IT service providers.
We have 180+ resources supporting multiple clients in the BFSI sector. Moreover, we also helped 250+ enterprises in developing software solutions across various sectors, from banking, insurance, to financial services and many more such as ACB, DiscoveryMarket, Axi, etc., to develop financial software and build engineering teams.
KMS Solutions also won Master Entrepreneur Award at APEA 2022, ranked #9 in Clutch's Top 100 Fastest-Growing B2B Providers, and gained Top 10 ITC companies in Vietnam 10 years in a row.
Entrust your enterprise software testing to KMS to get:
5 times increases in Testing lifecycle

End-to-end testing services that cover various areas like API Testing, Mobile Testing, Performance, Security Testing, and Functional Testing.

20-40% time-to-market improvement

with the KMS Testing Centre of Excellence
Get to know more about our Enterprise Software Testing Solutions